Help and Information for COVID-19: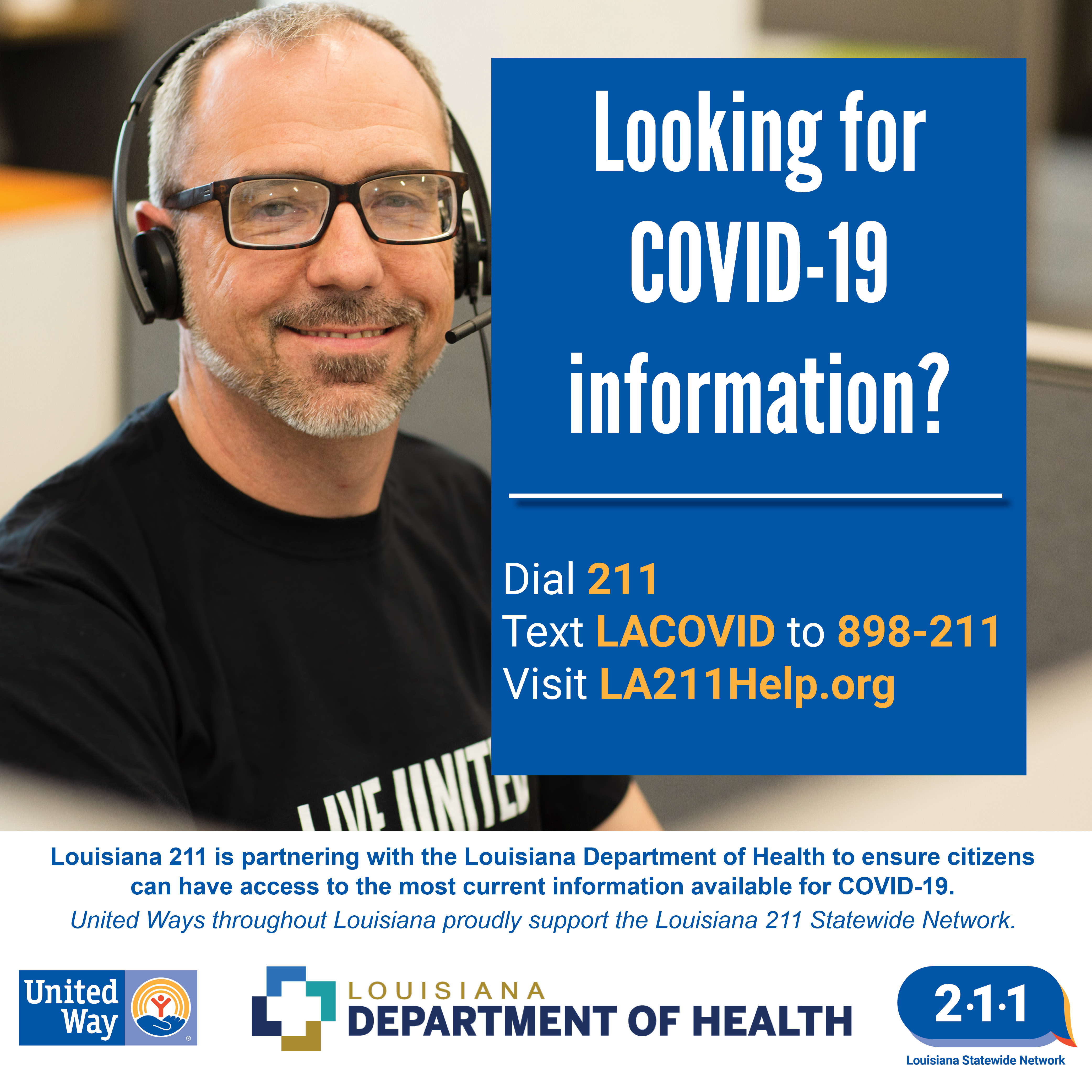 Since the COVID-19 outbreak began in Louisiana, more than 196,000 Louisianans have turned to 211 to navigate this pandemic. We work with the experts at the Louisiana Department of Health to ensure you have the most up-to-date and accurate information on your COVID-19 questions.
Dial

211 for live help, 24/7 from anywhere in Louisiana.
You can also text 'LACOVID' to 898-211 for an instant reply with valuable web links to testing sites, vaccination sites and more. 
Here are some additional helpful links:
Find a list of vaccine locations at https://ldh.la.gov/covidvaccine/. To schedule a vaccine appointment, call the Vaccine Hotline at 1-855-453-0774, available Monday to Saturday, 8 a.m. to 8 p.m., and Sunday from noon to 8 p.m.
 
COVID -19 testing locations in your area can be found at http://ldh.la.gov/COVID-19Testing.
 
Find answers to the most-asked questions about COVID-19 at www.la211help.org.  Louisiana 211 is here to help you, 24/7. Just dial 211 from anywhere in Louisiana. 
Louisiana 211 works in partnership with the Louisiana Department of Health so we have the latest information available to help.
To view data related to how Louisiana citizens are utilizing 211 to access the help they need, click here.