Louisiana 211 is Ready to Help: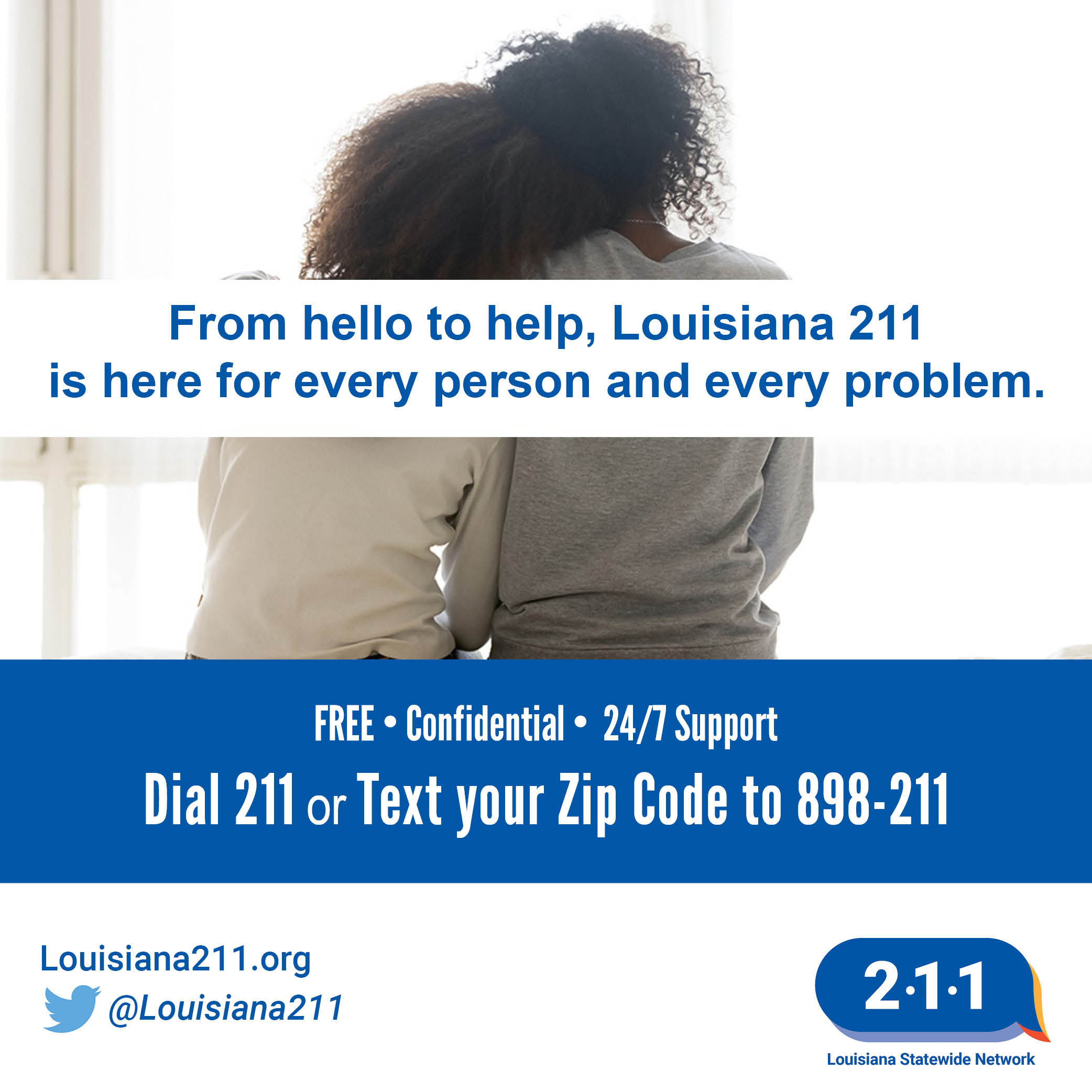 A simple call to 211 is answered by a live call specialist equipped to listen to your needs and locate available help and information near you. 
We are ready to respond to you, 24 hours a day and seven days a week, from anywhere in Louisiana. 
If you prefer to talk to us via text, you can reach our teams by texting your zip code to 898-211.
Your call to 211 is confidential.
For non-English speakers, our live specialists enlist an immediate translator for the duration of the phone call so we can provide accurate help. Our translators can service 161 languages. 
 
Need Help? Connect to Louisiana 211
To find local help and information,  dial 211 or text your zip code to 898-211
Dial 211 or text 'LACOVID' to 898-211 for an instant reply with valuable web links to testing sites, vaccination sites and more. 
Louisiana 211 works in partnership with the Louisiana Department of Health so we have the latest information available to help you.  If you want to see all of the most common questions we receive about COVID-19, click here. 
Dial 211 or Text OPIOID to 898-211 to access resources available for those suffering from opioid misuse and those helping others struggling with opioid misuse.  
When you text OPIOID to 898-211, you will begin a semi-automatic texting interaction with options to connect with a live crisis intervention specialist at VIA LINK,Inc./211.