Kinship Caregiver Support: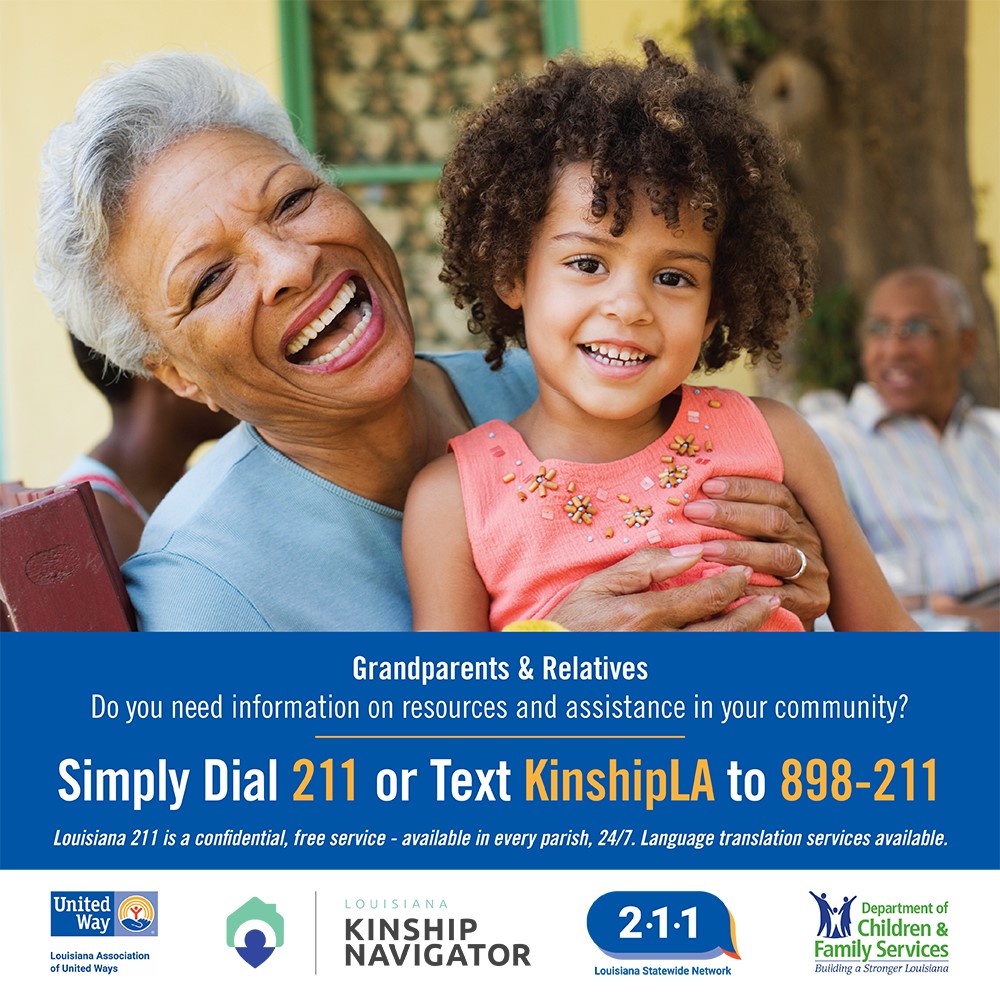 Whether you are a grandparent, other relative or "fictive kin" (close friends and others who are "family" but not actually related to the children in their care), we are here to help provide you with information on resources and assistance in your community - to help your children succeed! 
Dial 211 for confidential, free service support, 24/7.  When you call, please be sure to mention you are a Kinship Caregiver so we can best help you.
You can also text 'KinshipLA' to 898-211 for helpful links and to join our special subscriber list for Kinship Caregivers.
Helpful links:
Help is available 24 hours a day, seven days a week. All calls are confidential, with language translation available.
As someone who is parenting the children of others, extra support and services may be just what you need.
Louisiana 211 serves you in partnership with the Louisiana Department of Children and Family Services.
​​​​​​​